Polinovel lifepo4 solar boat camper house home storage lithium 48v 200ah battery
Product Description
Polinovel lifepo4 solar boat camper house home storage lithium 48V 200ah Battery

Lithium Ion Battery have been deployed in varied places. From a small electronics battery to large energy storage and power driving batteries used in solar system, golf cart, agv, sail boat, forklift, robot, medical equipment, electric mobility, power back up, ups and other application, lithium ion LiFePO4 Batteries have found a lot of takers.
Polinovel Lithium Iron Phosphate Batteries are available in all shapes and sizes. And that renders them to be the perfect option for power needs irrespective of the size of the application devices. Along with that, Polinovel li ion batteries offer effective battery solutions across the spectrum from energy storage to power driving.
We believe in the following business principles: 1.Honesty; 2.High quality; 3.Innovation; 4.Professionalism; 5.Dedicated service. We look forward to establish long term win-win cooperation with our customers.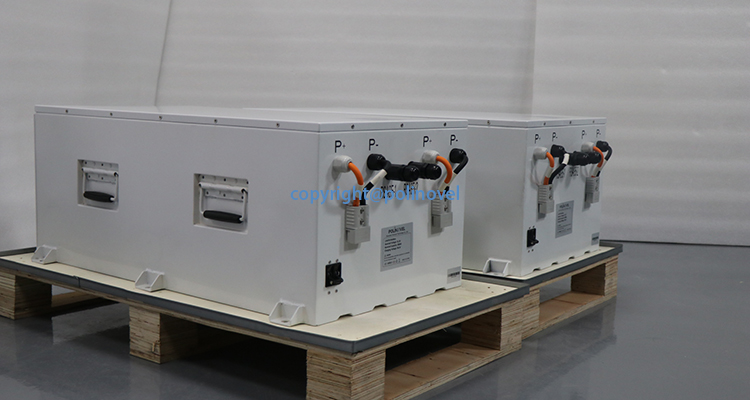 | | |
| --- | --- |
| Item | Parameter |
| Rated voltage | 51.2V |
| Rated capacity | 200Ah |
| Recommend charge voltage | 58.4V |
| Discharge cut-off voltage | 40.0V |
| Charge current range | 1 to 100A |
| Max Continuous discharge current | 200A |
| Peak discharge current | 400A @ 3 seconds |
| Dimension | 700*460*280mm |
| Weight | 83kg |
Polinovel lithium battery life cycle   --- 1C charge and discharge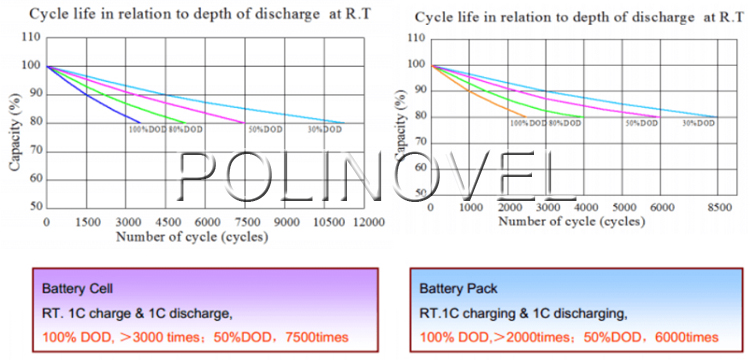 The test results show that,  Polinovel lithium battery 100% DOD,  the life cycle >2000 times,  with only DOD50%, the life cycle can reach 6000 times. Compare with the Polinovel lithium battery life cycle , Lead Acid Battery just to 400-500 cycles . Cycle life is greatly affected by higher levels of discharge in lead acid, versus only slightly affected in Polinovel lithium-ion batteries.
Better Conformity, Longer Life Cycle @POLINOVEL Lithium Battery
Conformity of 220pc battery cells connected in series   --- 1C charge and discharge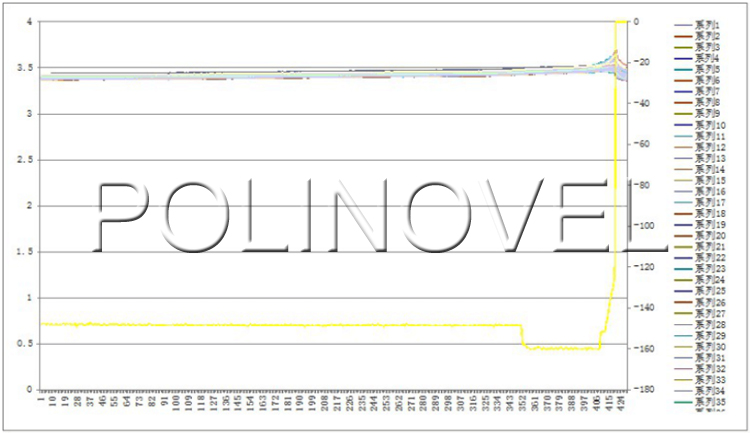 Temperature Effects on Polinovel lithium battery
Most of our customers concerns about the working temperature of our batteries,
sometimes, even we know that the common working temperature of different chemistry lithium batteries, they still hope to confirm with the supplier before place an order.Below testing results is about the discharge capacity of 12V 100Ah Polinovel Lithium battery pack under different temperature.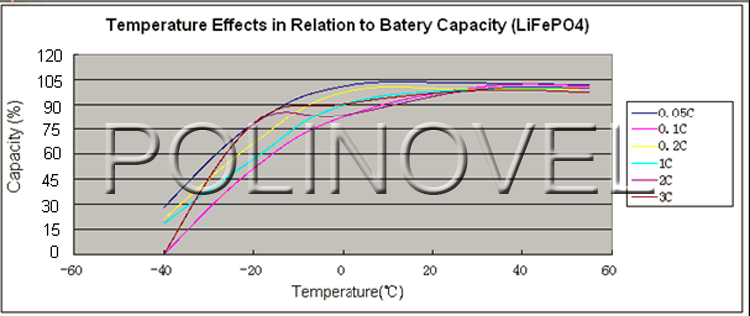 @1C discharge, our battery remains,
   75% discharge @working temperature -10℃
   90% discharge @working temperature 0℃
   98% discharge @working temperture 20℃
   99% discharge @working temperature 40℃
Over-temperature Protection
With over temperature protection, BMS will cut off discharge or charge when battery temperature meet 65℃.
Custom Solutions according to working enviroment 
Hot Environment
Design better heat dissipation structure,
Add cooling devices if necessary,
... ...
Cold Environment
Precharge circuit to heat up battery,
Choose special low temperature cells,
... ...
Polinovel lithium battery waterproof testing 
Polinovel high technology lithium batteries are also widely used for marine applications, like the Yachts, Fishing Boats, Sailing boats, Kayak, Catamaran, etc.   Most manufacturers, business, user are concerned about the case of the battery can be waterproof or not.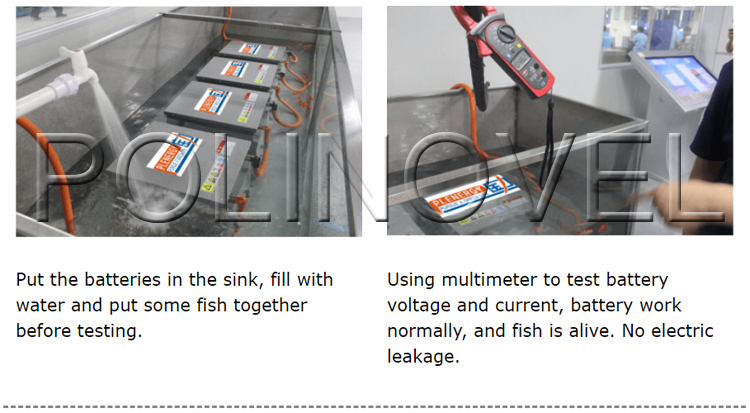 The test results show that, Polinovel lithium batteries are excellent safety for waterproof.
Regarding to Polinovel the 12V lifepo4 batteries' IP :HD series: IP65; N and Novel series: IP66.If you want a higher waterproof IP level, we are very pleasure to provide you. Please let me know what's your requirement.
Analog Car Vibration Test
To ensure the safety of our lithium batteries, we not only had many electric tests, but also had a series of environment tests, including the Analog Car Vibration Test below.
"WE CARE EVERY DETAIL"  --- Polinovel
The quality of products is often reflected in some small details. In order to highlight the quality of the product, we must pay attention to the details of the product and pay attention to details, which is one of the secrets of product quality.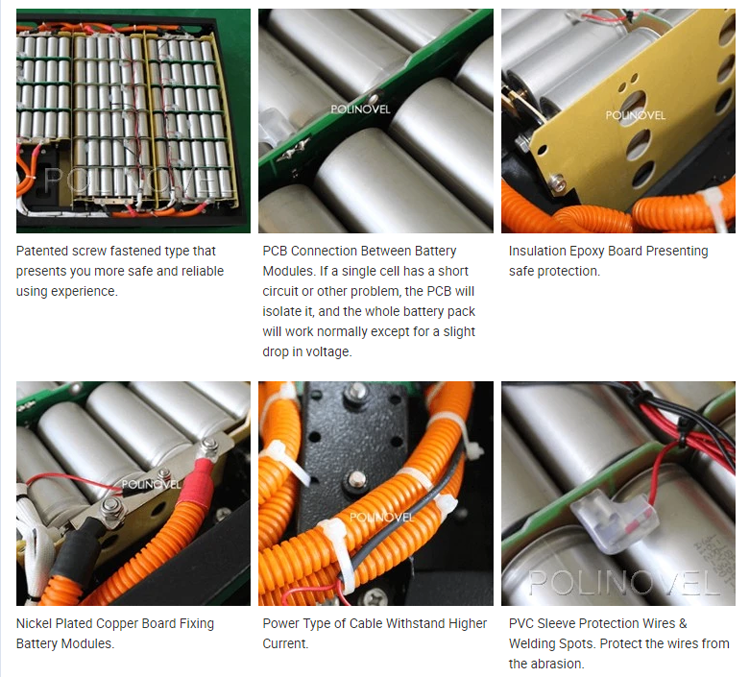 For more details of each series batteries,  please check on our website or contact our sales.
HOW IS QUALITY & PRODUCTION GUARANTEED ?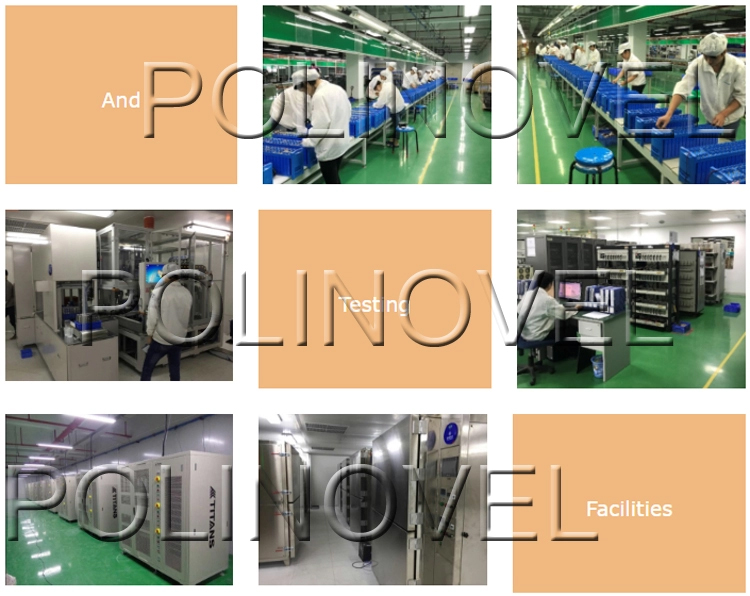 Polinovel provide both battery cells and battery packs, with the most advance production technology and the highest quality components, to make our lithium batteries unlike Others in the market.Polinovel strictly follow the high-standard production and testing processes, to guarantee lithium batteries are qualified and safe for use in different applications.
Production & Delivery
We understand customer's concern on lead time, and we always do our best to shorten our production time without sacrificing quality.
Lithium Battery OEM & ODM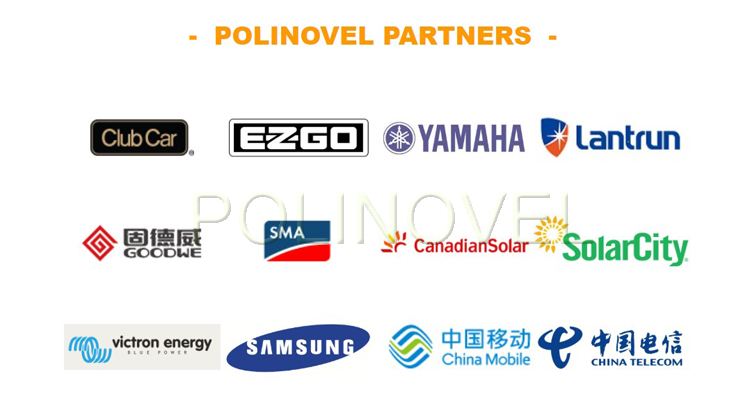 In lithium battery industry, different customers may have different requirements on their batteries, because of their different applications. Besides, most customers would prefer to have the batteries with their own brand.
Q & A:
Q1.: Does Polinovel support door to door shipping? drop ship ?
A1.: Yes. If battery unit weight is below 30kg, we delivery it via Air Express. If battery unit weight is above 30kg, we delivery it via sea . If you want to us to help you to make custom clearance, we would like to do that. We support drop ship.
Q2.: Can we do series and parallel connection by ourselves (12 volt battery)?
A2.: Yes. But, we should pay attention to below tips:
a.: Connect the same spec. battery pack. Please don't mix them.
b.: The voltage difference of the connection batteries should be 50mV below.
c.: Support 4 series OR 4 parallel connection. Please don't do series and parallel connection at the same time.
d. If we don't obey the tips, It may cause battery damaged or shorten the battery lifespan.
Q3.: How can I resell lithium batteries well in my market ?
A3.: Do market research, set your focus application field,learn more knowledge about lithium battery. build your own brand. We can work together with you to explode the market.

Q4.: Why Polinovel guys ask me so many questions? I just want to know the price !!
A4.: Sorry for annoying you. But the discharge current, voltage etc. Information is very important for us to produce the correct battery for you. If we produce the battery which can not achieve the real application discharge current, size etc. That will put both of us in a very embarrassing and lose-lose condition. We also have price list, but it is only for your reference. We should confirm the discharge current etc. Information before we produce your orders.
Q5.
:
 Does Polinovel battery include BMS? Can we use it for vehicle?
A5
.
: Yes, our battery pack include BMS, you can use it for low speed vehicles.And make sure the discharge current can meet the application request (please refer to Q4) . If you want to use standard vehicle, please inform us, we need to adopt more complex design BMS and different technology solution.
Q6.
:
 What is your warranty?
A6
.
: Our standard warranty is 2 years. Our battery lifespan can be used for at least 8 years for normal 1 cycle per day. We have a complete warranty policy documents, please feel free to contact us to get it.
......
Your inquiries
and
questions are welcome, we will reply you quickly !
Contact us if you need more details on Lifepo4 48v 200ah. We are ready to answer your questions on packaging, logistics, certification or any other aspects about Lifepo4 48v 200ah Battery、48v 200ah Lithium Battery. If these products fail to match your need, please contact us and we would like to provide relevant information.
Product Categories : Custom Lithium Battery > 48V Lifepo4 Battery